for Local, Statewide, and Nationwide Moves
Moving can be overwhelming, especially when you're facing a long-distance relocation. The challenges multiply as you consider the logistics and distance involved. But fear not! Moving By Design is here to make your move stress-free. 
Since 2008, we've been serving customers in Texas with our exceptional moving services, catering to local, statewide, and nationwide moves. In this blog post, we'll show you why Moving By Design is the reliable moving partner you need, no matter the distance.
Local Moving Partner
When it comes to local moves, there are several advantages to hiring a local moving company like Moving By Design. Our team has extensive experience in serving the Greater Houston areas, including Friendswood, Clear Lake, and Houston itself. 
We understand the unique challenges and requirements of moving within these communities. With our packing supplies, loading and unloading services, and customized moving plans, we ensure a smooth and efficient local moving experience for our customers.
Statewide Moving Services
If you are planning a move within the vast state of Texas, Moving By Design is here to assist you. Our team is well-versed in the geography, regulations, and logistics of statewide moves. We understand the intricacies involved in relocating across different cities and regions within Texas. 
To make your statewide move hassle-free, we assign a qualified Relocation Specialist who will coordinate and manage all your unique moving needs. With Moving By Design, you can trust that your move within Texas will be handled with utmost professionalism and efficiency.
Nationwide Moving Expertise
Moving By Design is not limited to serving customers within Texas only. Our expertise extends to nationwide moves as well. Whether you are moving to North Texas or all the way to Washington State, our nationwide moving specialists are here to help you plan and execute your relocation. 
We have a proven track record of successfully assisting customers with cross-country moves. With Moving By Design, you can have peace of mind knowing that your valuable possessions are in the hands of experienced professionals who will ensure a smooth and seamless transition to your new destination.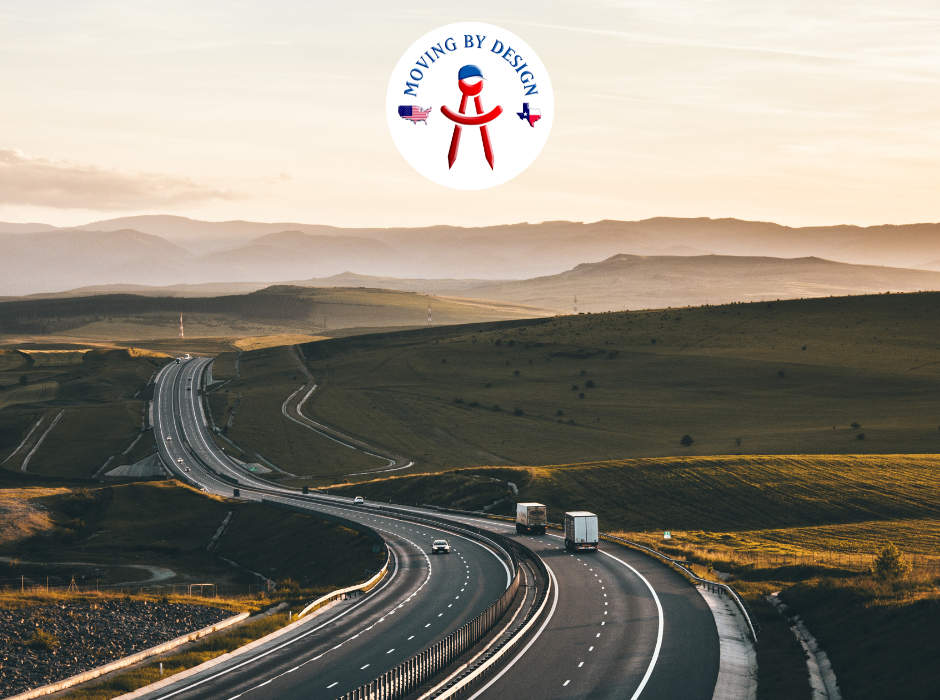 Affordable Residential Moving Solutions
At Moving By Design, we understand the importance of providing affordable moving solutions without compromising on quality. With over 35 years of experience being the Best Moving Company in Houston, we have crafted residential moving plans that fit various budgets and schedules. 
Our team members are dedicated to finding the perfect plan that suits your specific requirements. We believe that everyone deserves a stress-free and affordable moving experience, and that's exactly what we strive to deliver.
Moving By Design is your trusted moving partner for local, statewide, and nationwide moves. Whether you are moving within the Greater Houston areas, across Texas, or even to a different state, we have the expertise and experience to make your move seamless and stress-free. 
Our team of professionals will work closely with you to create a customized moving plan that fits your budget and schedule. 
Ready to experience a stress-free and seamless move? Contact Moving By Design today to discuss your local, statewide, or nationwide moving needs and receive a customized moving plan that fits your budget and schedule.
https://movingbydesign.com/wp-content/uploads/2023/06/LONG-DISTANCE-MOVING-e1686772359724.png
700
940
Tim Gray
https://movingbydesign.com/wp-content/uploads/2018/07/LOGO_MOVING_BY_DESIGN-v2-180x180.png
Tim Gray
2023-06-01 10:00:47
2023-07-21 13:20:37
Your Trusted Moving Partner