Custom, Specialty Item Crating Services in Houston
Moving by Design provides custom crating services in Houston, Texas for a wide range of items, including high-value, heavy, fragile, and unique pieces. Our team of crating experts can build on-site wooden crates and pack any item, from a small painting to a baby grand piano.
How We Build & Pack Custom Wooden Crates
It is important to find a quality moving and crating company, such as Moving by Design, that can determine what items are eligible for custom crating services. Our crating team will take many factors into account when designing your on-site wooden crate and packaging including the dimensions, weight, value, fragility, and final destination of your items.
When Does An Item Need A Custom Crate?
Consider large glass tabletops, if they will not fit into a box, they are not covered by liability unless they are packaged professionally in a crate. Valuable artwork, flat-screen TV's, heirloom furniture pieces, and sometimes pianos and grandfather clocks fall into the same situation.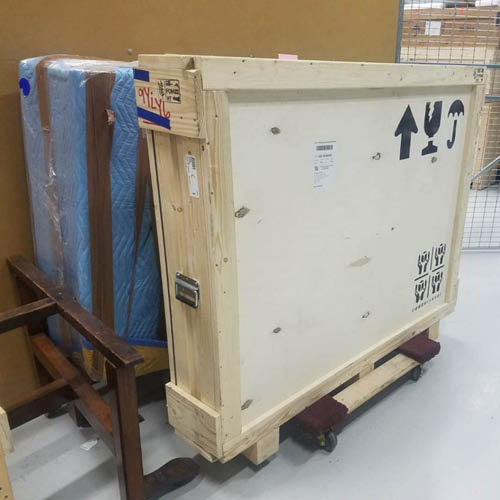 Specialty Crating Services for Items Such As:
Fine Art
Glass or Stone Tabletops
Heirloom Furniture Pieces
Flat Screen TV's
Pianos
Grandfather Clocks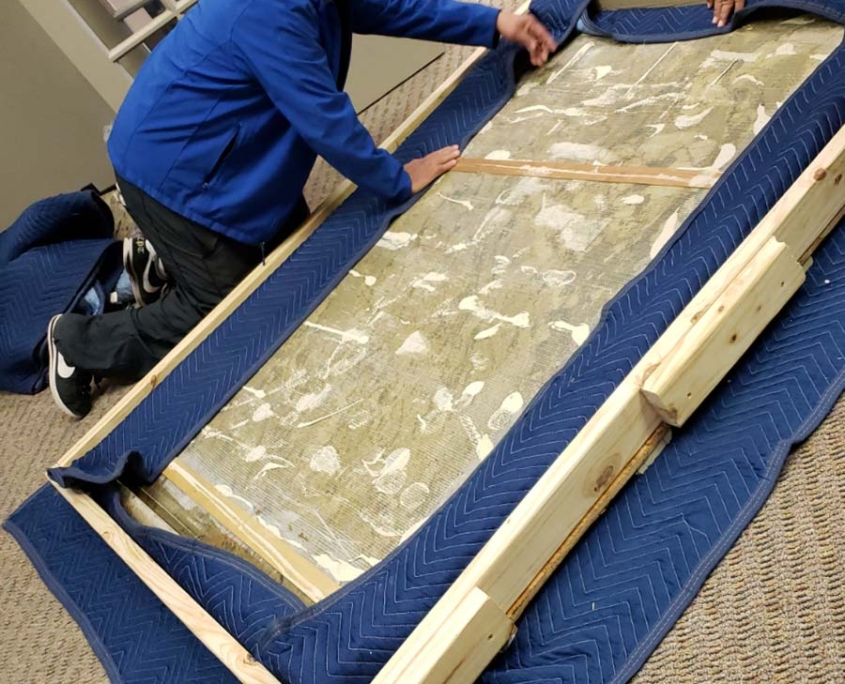 Moving Your Crate for Shipment, Freight, or Storage
If Moving by Design requires crating for your specialty items, the crated item will be safely transported in our truck as part of your moving services. As a shipping crate builder, if your crate needs transported somewhere else in the United States, we will use Ship Smart to transport your crated item. We can also pack and crate items for international shipments.
Our movers will pay attention to every detail, protect your valuable items, and be trackable via GPS the entire time they have your custom crated items in the moving truck!
Contact us to request a free custom crating services quote, or give us a call at 281-648-6683.
Liability Memo:
Moving by Design is not liable for damage to items packed by others or for items that require packing for safe handling, i.e., mirrors, marble, granite, pictures, glass tops, lamps, or lampshades, box springs, and mattresses, and all other unpacked fragile items, as well as all breakables packed in a carton by customer. This is why we recommend many items be custom crated.