Full Service Packing and Unpacking
Yes! You can pay someone to pack your home, move you, and then unpack!
Not everyone has the time to pack and unpack their home or business on their own. Oftentimes, clients are incapable of the lifting that comes with moving, especially our senior citizens who need to move. Never fear, Moving By Design offers full-service packing and unpacking for our clients.
Moving and Full Service Packing
When it comes to Moving By Design's Packing and Unpacking Service, we take the job very seriously. The whole point in having someone else pack for you is to remove the stress of packing yourself. You need a moving company that stays in constant communication and works with you. The company you need to move your home or office is Moving By Design.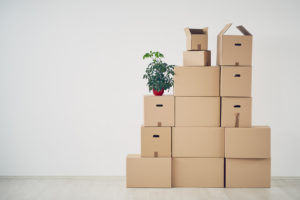 The Moving By Design moving team shows up with all the packing materials needed unless told otherwise. All of your items are handled with the utmost care and are wrapped before being carefully set inside a marked boxed. That means you never have to worry about your boxes being over packed, or being damaged in any way.
After the packing has been completed, your boxes and other items are carefully loaded into the truck. The items are secured for the trip to your new home or business space. Remember, the full package is a packing and unpacking service, so our team will help you unpack if you want. We can even help rearrange the larger pieces to your specifications and assemble furniture.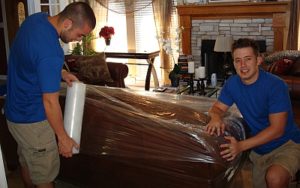 Your Options for Packing Services
You can always do your own packing before your move, or let Moving By Design give you a hand, thus relieving your packing stress. Options include:
Specialty Item Packing: We create a plan to move your most prized possessions and our team does all the work for you, you can even supervise. Because of our years of experience, we give your fragile items the care they deserve. Click here to review our list of all the specialty items we can pack, crate, and move.
Full-Service Packing: We come out with all of the needed supplies, and do the work to help you. That means we will pack everything in your home into boxes big and small, taking the load off your shoulders.
Custom Crating & Packing: Our team of specialty crating experts can build custom, on-site wooden crates and pack any item, from a small painting to a baby grand piano.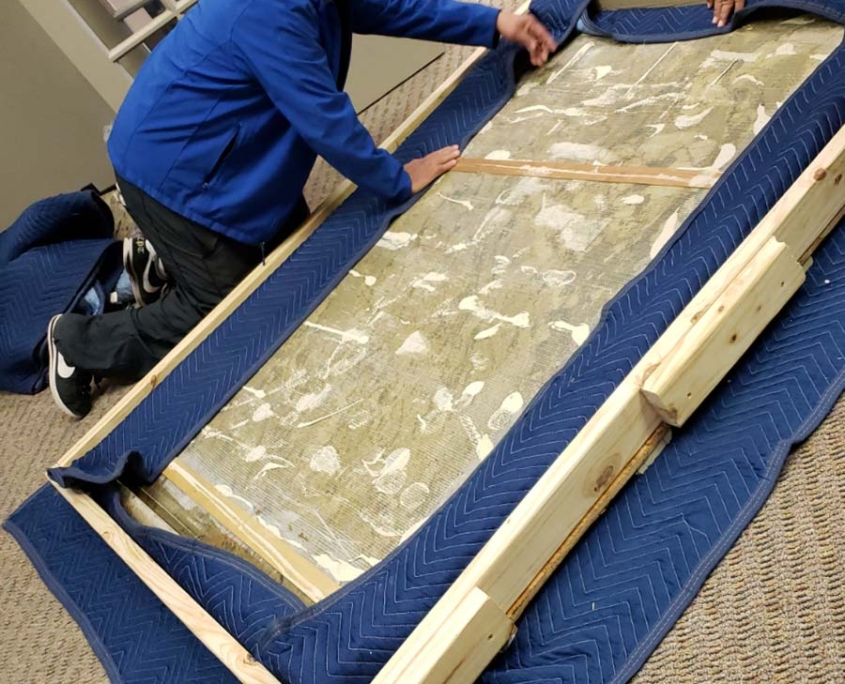 Packing Supplies
Standard moving boxes of all sizes.
Wardrobe boxes.
Mirror boxes: These provide extra protection for moving picture frames, glass tables, and mirrors.
Dish pack barrels: Sturdy packaging for moving your china and dishware.
Built-in dividers for extra protection.
Coverings for furniture, to protect it from snags, tears, and dirt.
Unpacking Services
If you wish Moving By Design can pack and also unpack your home. We will put every picture and place it in its proper place. We'll set up your furniture. And then, we take all of the empty boxes and trash with us when we leave. That means all you have to do is relax in your new home.