Trusted Profesional Movers in Houston Since 2008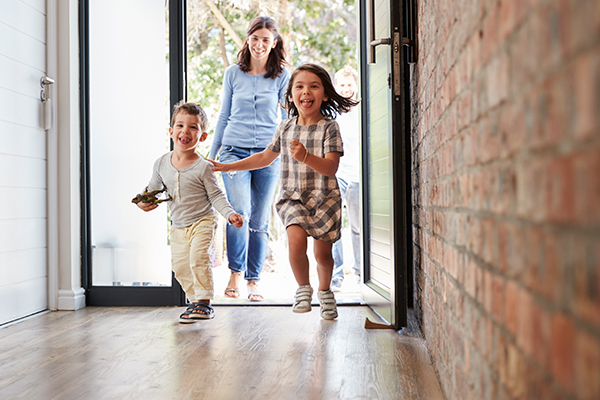 Moving By Design are the leading professional movers in Houston. We have provided affordable and efficient moving services from the day we opened in 2008 with a commitment to quality that is unmatched by the competition. Our founder, Timothy L. Gray, knew what it would take to become the top moving company in Houston, the Houston Bay Area, and the Greater Houston region.
We have the skills, resources, and expertise to make your residential and commercial moves fast, convenient and affordable.
Our combined 35 years of experience is reflected in our work and by our satisfied customers. Our high level of commitment to being the best movers in Houston is displayed in the moving services you will receive.
As a Texas-based moving company, Moving By Design strives to be your first choice mover in Houston, dedicated to providing the highest standard of service every step of the way.
DESIGNED TO MOVE IN HOUSTON & BEYOND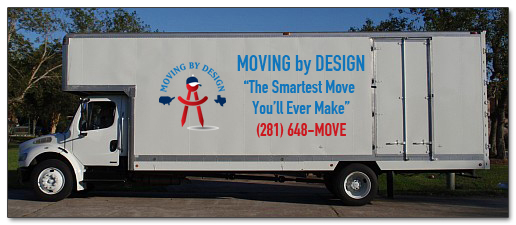 Our trucks are larger than other moving companies in Houston. This means you'll avoid multiple trips, saving you time and money.
Our trucks are designed for the moving industry: 26-foot, 2004 or newer and are perfectly suited for transporting your valuable possessions.
Upon arrival, our professional movers will evaluate your move before beginning. Our movers will inform you if your phone estimate was accurate. This gives you options and avoids surprises at the end of your move.
Whether you're moving within the Houston city limits or beyond, we can help. We're equipped to get you to your destination across any distance.
COMMERCIAL MOVERS IN HOUSTON
The team at Moving By Design is also the most trusted commercial mover in Houston. Whether you need to pack and unpack your entire office or you simply need our movers to help with large pieces of furniture or office equipment, we are available to lend a helping hand.
As the leading professional movers in Houston, we also strive to provide the best moving experience to all of our clients and potential clients. You can visit our Moving Tips page for advice on how to plan your move or for moving tips on ensuring your movers are qualified and trusted by your community. For those who will be moving in the near future, we suggest getting started by changing your address soon to ensure your mail service is not interrupted.
For more information or to get a quote, please contact us now or fill out the "Request A Quote Today" section on any of our website pages. We're looking forward to working with you and to making your move as easy and stress-free as possible!