If you're moving a valuable or one-of-a-kind item, you'll want to make sure it's handled with care. That's where specialty item moving and crating comes in. At Moving By Design, we have years of experience in safely transporting delicate and expensive items. We understand the importance of keeping your belongings safe, which is why we use the latest techniques and equipment when handling your possessions.
When you hire us to move your specialty items, we will first assess the item and determine the best way to crate it. We will then carefully pack the item into a custom-built crate that is designed to protect it during transport. Once the item is safely crated, we will load it onto our truck and deliver it to your new home or office.
If you need to ship your specialty item to another state or country, we can use Ship Smart to transport your crate. We can also pack and crate items for international shipments. No matter where you're moving, we can help you get your belongings there safely.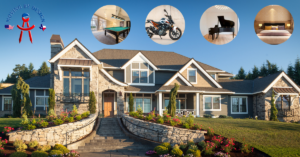 Some of the specialty items we have experience moving and crating include:
– Antiques
– Artwork
– Electronics
– Musical instruments
– Pool tables
– Pianos
– Safes
– sculptures
– Wine collections
Moving with Moving by Design
Regardless of the size or value of your specialty item, we will treat it with the utmost care. We understand that these items are often sentimental to our customers, which is why we take every precaution to ensure they arrive at their destination safely. 
When you move with us, you can rest assured that your specialty items will be properly protected. We offer a wide range of services to fit your needs, including custom crating, climate-controlled storage, and more. We'll work with you to ensure that your valuable items are moved safely and securely. 
Don't move without us! 
Call Moving By Design for all your specialty item moving and crating needs. We're here to help make your move as smooth and stress-free as possible. Contact us today to get started. We look forward to hearing from you!
https://movingbydesign.com/wp-content/uploads/2018/07/LOGO_MOVING_BY_DESIGN-v2-180x180.png
0
0
Tim Gray
https://movingbydesign.com/wp-content/uploads/2018/07/LOGO_MOVING_BY_DESIGN-v2-180x180.png
Tim Gray
2022-06-28 10:00:53
2022-09-06 10:20:27
Don't Move Without Us: Specialty Item Moving and Crating