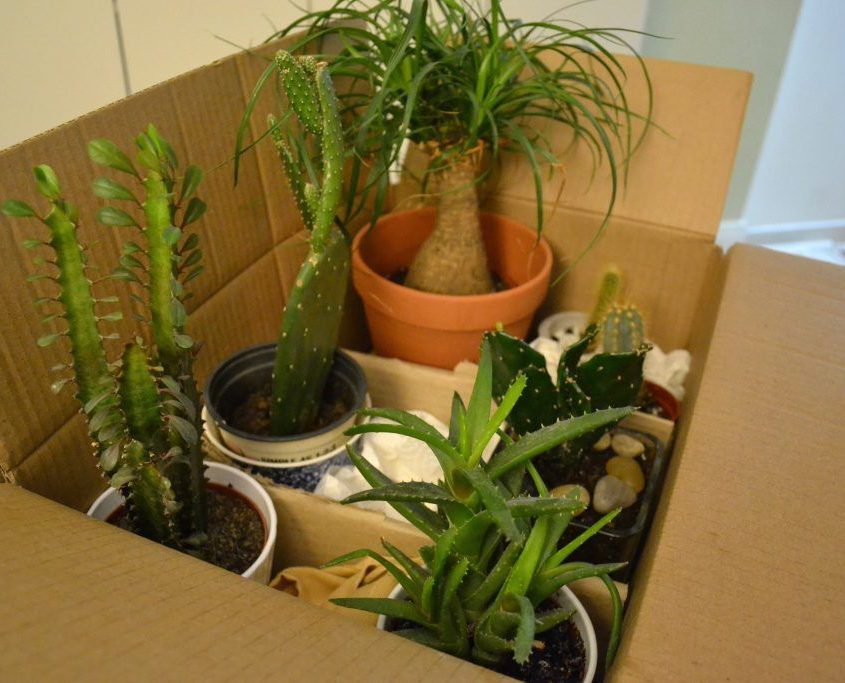 Helpful Moving Tips: How To Successfully Move Household Plants
Nothing makes a home feel more welcoming and alive than houseplants. If you are anything like us, your household plants are part of the family; a member you can't part with very easily and need to move with you. Moving By Design can safely help you with moving plants and other specialty items to your new home.
At Moving by Design we understand it can be challenging to move with plants to another home when the time to do so comes right around the corner. Proper packing will ensure they arrive healthy and intact. Be sure to pack them last and unpack them first, so they stay healthy.
Here are some great moving tips for making sure your plants survive the trip to a new home while staying happy and healthy along the way.
Place a plastic bag over the pot and tie it at the base to keep the soil contained.
Tape the bottom of the box well, then place the plant inside.
Fill in extra space with packing paper or newspaper, so it's secure but can also breathe.
Poke holes in the box to allow for air flow. A few holes on each side will be adequate.
Label the box "LIVE PLANT" and/or "FRAGILE"
Moving by Design wants to keep your plants safe and healthy as you move. Visit our site for more information and moving tips.
Why are Moving By Design the Top Movers in Houston?
Founded in 2008, Moving by Design is a family-owned business that began in Friendswood, Texas servicing the Clear Lake and Great Houston area. Honored with more awards for service than any other local moving company in Houston including an "A+" rating from the Better Business Bureau since 2012. At Moving by Design we pride ourselves with the service we provide to make every residential and commercial move efficient, safe and affordable. All our customers receive a customized moving plan to ensure that your relocation is as stress-free as possible. Visit us for more information or to get a quote today.