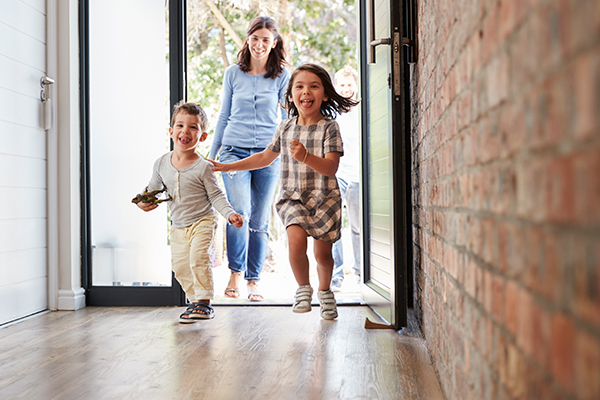 Moving By Design has been an industry leader, providing affordable and efficient moving services from the first day we opened our doors in 2008. Founder Timothy L. Gray knew what it would take to become one of the top moving companies in the Bay Area and Greater Houston region with a commitment to quality; unmatched by the competition.
We have the skills, resources, and expertise to make your residential and commercial moves fast, convenient and affordable.
Our knowledgeable staff have over 35 years of experience that is reflected through our work and satisfied customers. This high level of experience and dedication is displayed in the moving services you will receive. You, our customers, are important to us and we are committed to serving you. As a Texas-based company, us here at Moving By Design strives to be your first choice mover, dedicated to providing the highest standard of service every step of the way.
DESIGNED TO MOVE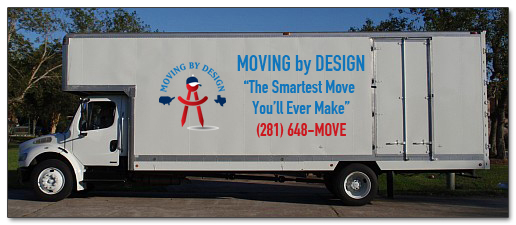 We use trucks designed for the moving industry: 26 foot, 2004 or newer. Our trucks at Moving By Design are designed with professional movers bodies which are perfectly suited for transporting your possessions and valuables.
Our cargo space is considerably larger than the freight bodies most moving companies use and will reduce, in most cases, a second load because of the larger size. The smaller trucks that some other companies use take more trips, as a result there may be additional cost but most importantly added time which is precious, especially on move day.
Upon arrival your professional movers from moving By design will evaluate your move before beginning. Each of our movers is skilled at informing you if your phone estimate was accurate. This will give you options and avoid surprises at the end of your move.